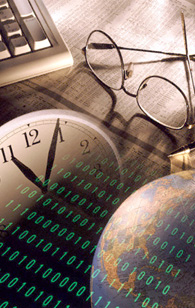 Custom Solutions
Examples of Custom
Solutions
Custom Solutions
Gas Chromatographs
For your application specific requirements, where flexibility is required in selection of Injection Mode, Column type, Detector and Flow System, contact us with details and our Engineers would be glad to work with you to configure a solution. Our GCs can be used for PPM to percent concentration and from analytical to prep-scale analysis.

Gas Analysers
We specialize in building custom analysers. You may select from a large range of features to custom design as per your process requirement. These features could be HI - LO Alarms, multiple 4-20 mA Outputs, Isolators for 4-20 mA signal, Digital Outputs, Purged Housing, 19 inch Racks, Multiple Parameter Monitoring, Sample Conditioning, Stream Selection, Sample Conditioning for dust, moisture and oil, temperature, pressure, etc.


For more details...

Examples of Custom Solutions
Fermentor Gas Analysers

Continuous Monitors
for Process, Safety and Environment

NUCON Fermentor Analyser has been designed as a high level, automatic Analytical Monitoring Station with option of :

1. Single Stream Fermentor
2. Multiple Stream Fermentor -
up to 8 Streams.

It monitors CO2, O2, CO, CH4 and H2 in exit/vent gas of Fermenter. Using Stream Selector we can use one Analysis platform by selecting a timing diagram and opting to sample exit gas in multiple Fermentors in desired sequence.

For more details..
Series 8900 Monitor System
comprises of :


Sensors for Process, Safety or
Environment, as required



Transmitters for sensors, if
required



Optional Signal Isolator/
Duplicator



Optional Standyby Power



Optional 19" Rack for System
Housing
Furnance Gas Analysers

These systems are used for extractive analysis of furnance headspace gas. These have cooling coil, filter and sample draw pump in a special casing with a standard gas analyzer to monitor Percentage or Trace oxygen.
Hazardous Area Gas Analysers in Dual Housing with Safe Area Control Module and II C Analytical module . Analysers for Percent or Trace oxygen and other Gases available.
Nucon offers a range of Gas Analysers for different gases. These use different detectors and are based on different technologies. There are a variety of real life applications where there is a need to monitor different constituent gases in a sample. We can use different Gas Analysers to monitor or where the use is established, design a system to monitor multiple gases with one system. These are Nucon Series MGA Multi Gas Analysers and are mostly custom configured as per user needs.
For more details...
Gas Analysesrs for Biogas Plants
For analytical requirement of Biogas projects we offer Model MGA-BG, where it is possible to monitor one or more of CH4, CO2, O2, H2S and CO. This instrument provides continuous online digital display and output signal information for anaerobic digester and is simple to operate. It is supplied with a carry bag and can be carried in portable applications. It measures Biogas composition with repeatable accuracy on farms, food processing plants, waste water treatment facilities and on methane recovery and gas enrichment plants.
Atmosphere Monitor for O2, CO2, CO, CH4, C3H8, NH3, Combustible & Other Gases

NUCON has developed a range of Atmospheric Monitors that continuously monitor non-desirable gases or lack of desirable gases in atmosphere by means of specific diffusion sensors.

The output is available on a Digital display as well as a 4-20 mA retransmission signal (standard) or 0-1 V DC signal (on request).

User can also set an Alarm HI or LO as per type of gas being monitored), at his required level, over the entire range of monitoring.

In Alarm condition a 1P2W Relay gets actuated (NO,C,NC terminals available) and a large `LED cluster indicator' lights up to indicate Alarm condition. A high intensity buzzer is installed for Audio Alarm; audio can be optionally switched off.
For more details...
NUCON Series 5000 RMS Remote Monitoring System
Industrial Tank level, Pressure, Temperature, Relative Humidity, Oxygen, Carbon Dioxide, Nitrogen, Argon and Other Gas Concentration or impurity can now be remotely monitored and optionally logged on NUCON Remote Monitoring System. Model 5001 is a single Channel / Parameter System while Model 5002 is a Dual or Two Channel / Parameter System.
For more details...